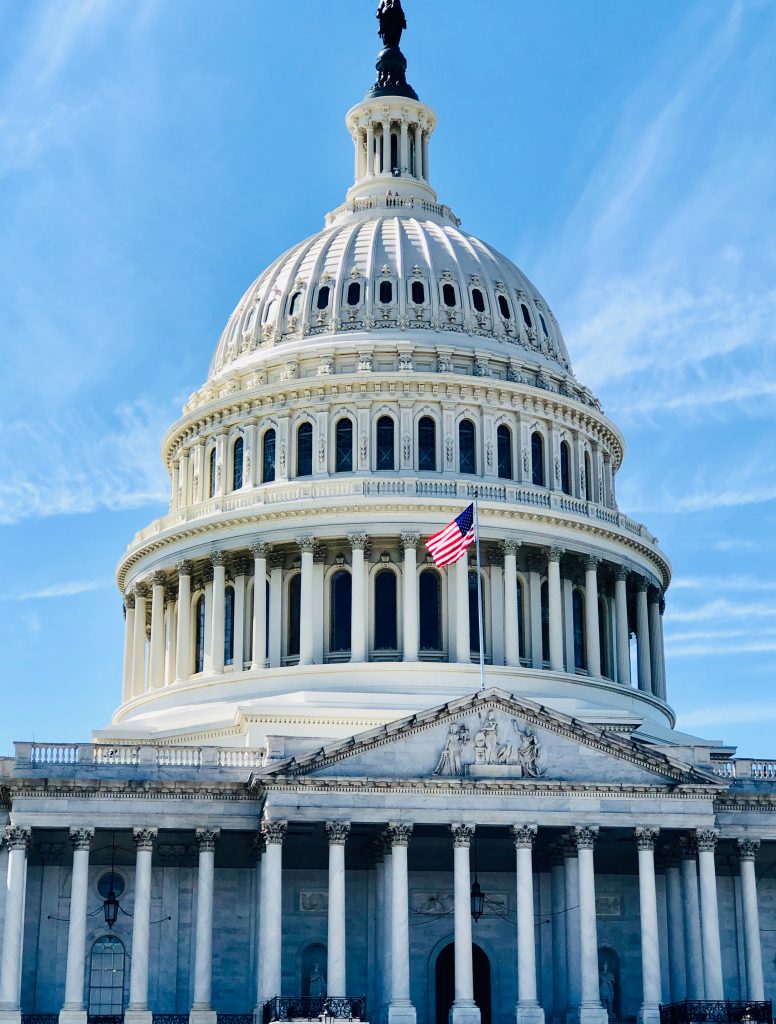 If you're like a lot of people, you might think that your party in power is good for markets and your party out of power is bad.
That makes for a stressful experience every four years, right?
Fortunately, that's not the case. Markets are quite rational with respect to politics and policy.
While businesses and investors generally dislike increased taxes and corporate regulation, the Democrats hold such slim majorities in the House and Senate that it limits their ability to pass many big policy changes. Higher taxes could be on the horizon, but probably not this year. Moving to raise them now, when the country is still gripped by the pandemic, is a nonstarter. With Democrats' hold on Congress tenuous, worries about voter backlash in 2022 limit how far they will go.
Also, the Democrats' immediate agenda is very likely to be focused on fighting the pandemic and passing more stimulus aid, both of which should support stock prices.
Does that mean markets will continue to rally?
In anticipation of rapidly rising corporate earnings, the market value of U.S. common stock topped $40 trillion for the first time. The market value of common stock now approximates a record-high 185% of GDP. A contributing factor is that investors place a higher value on future cash flows and associated stock prices when interest rates are low.
By one measure, the aggregate value of stocks to after-tax profits of 18.4:1 remains well under the 24.8:1 peak reached in the third quarter of 2000, according to Moody's Analytics.
Be that as it may, with frothy market activity and high expectations about the future, bad news could spark a correction. Industry sectors, including technology and industrials are more fully valued than others, such as energy and real estate.
Yet, there are always pockets of opportunity that we are pursuing within and across sectors. It's also important to keep in mind that we are investing for the long-term, whereby sticking to a well-planned strategy is the time-tested way to navigate uncertainty.
While more volatility may be on the horizon, we continue to earn attractive dividends on many stocks in our portfolios regardless of stock prices.
What comes next?
Although no one can predict the future with certainty, these are my thoughts.
I'm optimistic that we will start returning to normal once vaccines have been widely distributed by summer. Once social distancing subsides, a torrent of demand for all of the things we've missed, such as travel, entertainment, and dining will give the economy a strong boost. Combined with the Biden administration's fiscal relief package that could be as high as $1.9 trillion and continuing stimulative policies from the Federal Reserve, inflation is likely to rise later this year.
Despite current valuations, stocks remain vastly better for long-term potential gains than bonds. Most bonds do not currently pay enough interest for their risks. Transitioning from abnormally low interest rates into a period of rising inflation means long-dated bonds are especially bad now. In stocks, it means favoring profitable companies with pricing power, which is the ability to raise prices and increase revenues.
Would You Like Professional Investment Advice?
If you would like to discuss your investments or your retirement plan, feel free to contact Jeffrey Barnett at 201-266-6829. Jeffrey Barnett created Fintegrity®, a fiduciary registered investment adviser (RIA), to help clients manage their retirement investments and feel confident in their financial future through planning. Jeffrey has more than 30 years of investing experience and led the product management of a $40 billion portfolio at TIAA. Previously, Jeffrey held leadership positions at JPMorgan and M&T Bank. He earned an MBA from Harvard Business School.