Nearly 60% of Americans have no will, according to a recent survey by Care.com, creating difficulties for heirs when settling estates. More important, people with dependent children need a will to designate a guardian. Yet, they are less likely than average to have a will.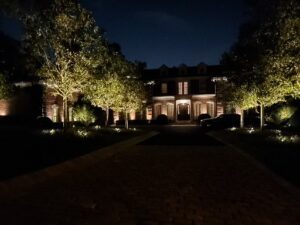 Several websites offer wills for little or no cost, such as FreeWill, Rocket Lawyer, Snug, and LegalZoom. Some offer a lawyer to talk to free of charge.
FreeWill costs users nothing, but makes money from charitable institutions who pay a fee to reach donors using the service.
Rocket Lawyer charges a $40 monthly subscription fee for access to array of personal and business legal documents that users can modify as needed. If questions arise, a lawyer can provide answers online. Talking with a lawyer is billed at an hourly rate and members receive a 40% discount.
Snug is a new (as of 2022) online menu-guided estate planning app. The fee is $145 plus $39 annually for a will or a trust. You can receive a $50 discount on the initial fee by entering the code Fintegrity during the checkout process.
LegalZoom bundles conversations with a lawyer into annual packages. Its estate-plan bundle, which includes a will, a trust, a power of attorney and a heath care proxy, costs between $149 and $349, but includes a year of access to a lawyer without an additional charge.
Chas Rampenthal, general counsel at LegalZoom, said most people don't need an expensive lawyer. "The $1,200-an-hour person is solving complex multijurisdictional tax plans," he said. "You can find a competent estate planning attorney who will charge $200 to $250 an hour."
Legal practitioners disagree on the extent technology can substitute for an estate lawyer. Having a basic will online is generally better than nothing. Some attorneys cite drawbacks, such as missing nuances or planning opportunities because the software program may not be asking the right questions or understanding your responses.
Mr. Behrendt, a trust and estates lawyer outside Milwaukee. who charges about $2,000 for a complete estate plan — which includes a will and trust but also a power of attorney and a health care proxy — has seen a range of situations in his career. "Sometimes the role of the estate planner is to play devil's advocate and push back," Mr. Behrendt said. "Often, if you prod clients and ask the right questions, they say, 'Ah, I hadn't thought of that.' You can't get there just doing it in a software program."
And he argued that saving a few thousand dollars may prove more costly in the end if assets are not distributed properly or if they end up causing harm to people who receive them.
Still, he understands the reluctance to pay lawyers' fees. It is common for estate planning fees to run into the tens of thousands of dollars.
Free and low-cost online services make it easier for people to create a will. However, people with complex needs, such as having property in multiple jurisdictions, may be better served consulting a trust and estate attorney.
This article is partly based on "Making Wills Easier and Cheaper With Do-It-Yourself Options," by the New York Times on September 7, 2018.